Villa holidays in Barbados 2020/21
We specialise in villa holidays in Barbados. We have a wide selection of private villas to rent in Barbados. These range from 1 bed condos on the beach to town houses and huge colonial villas on the beach.
Many of the villa holidays in Barbados come with staff. This might just be a housekeeper or for the larger villas it may include a full complement of staff including cook and butler.
Here are a small selection of our villa holidays in Barbados: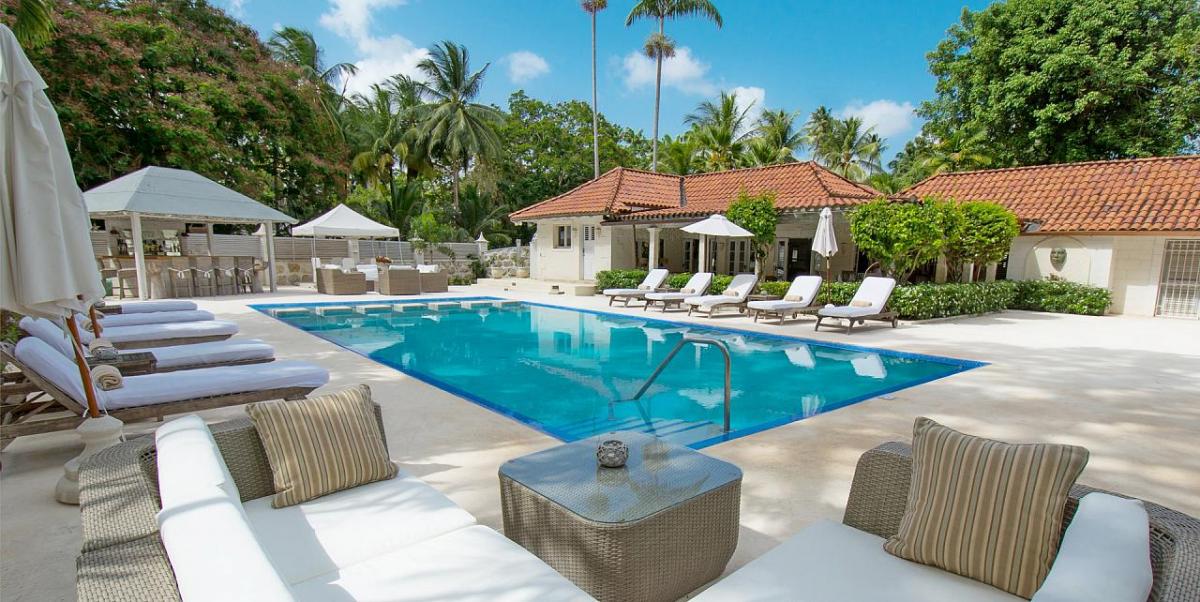 A 5 bed, 5 bath family villa just 3 minutes walk from the beach. Located in the much sought after Queens Fort area just minutes from Holetown. Rented with cook, housekeeper/laundress and bar man. Beautiful garden with large pool and pool bar.
For more information click here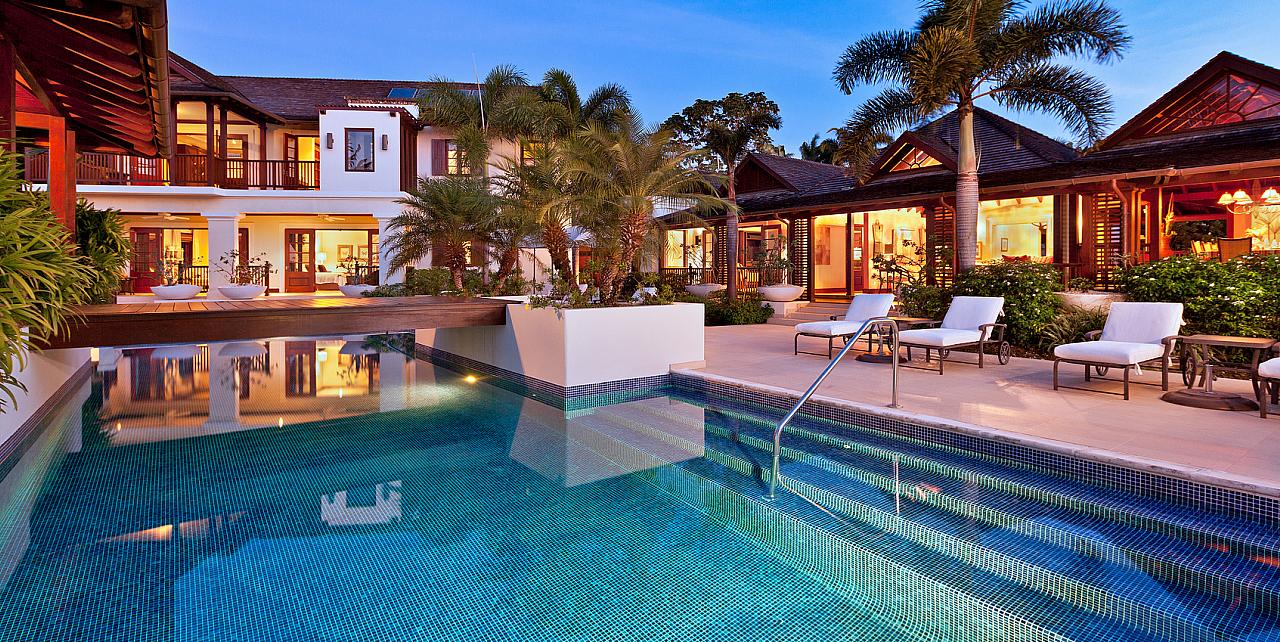 A stunning 4 bedroom 4 bathroom villa with private pool located on the prestigious Sandy Lane estate. Guests have access to the beach at the Sandy Lane Estate Beach Club. Guests may also use the tennis courts close by (prior booking required). Rented with services of chef, housekeeper and laundress.
For more information on Alila click here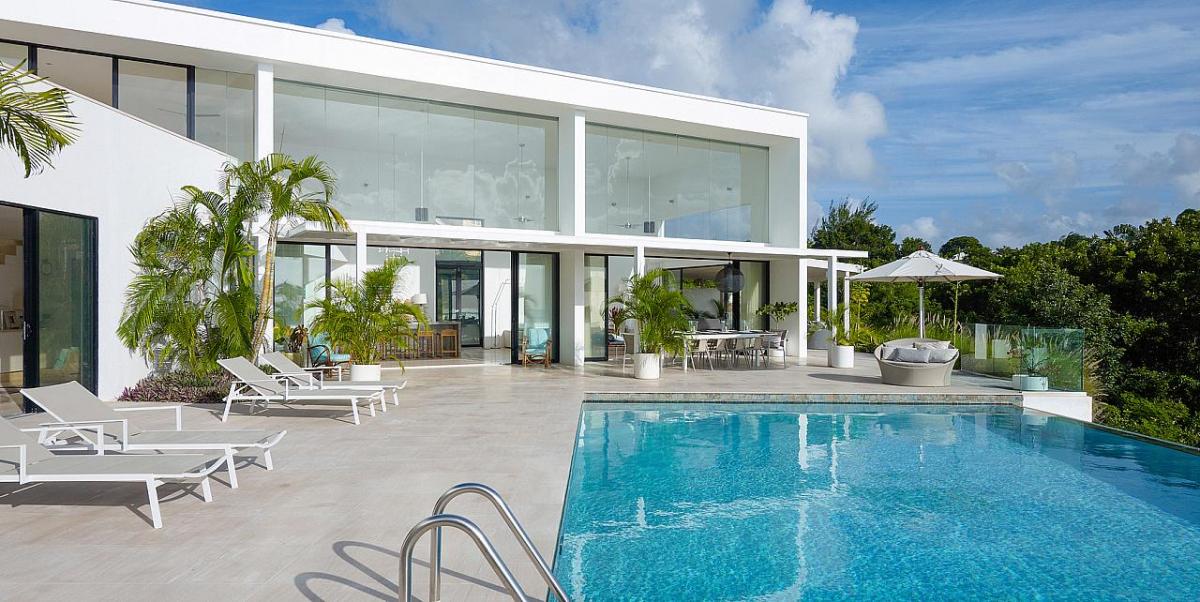 4 bed, 3 bath contemporary home with beautiful pool and stunning views. Beautifully fitted with fabulous indoor and outdoor entertaining space. Located on a ridge between Holetown and Speightstown. Chef, housekeeper and laundress will take care of your every need.
For more information on Atelier House click here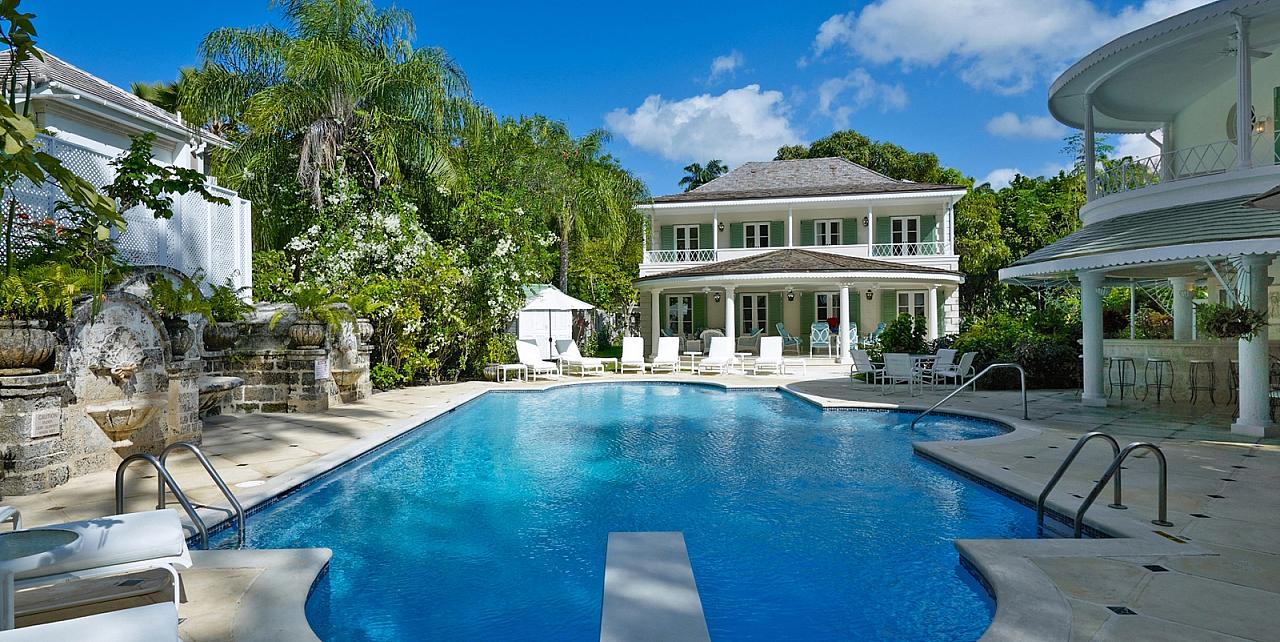 A dreamy 5 bed house and 3 bed cottage right on the beach in private tropical gardens. Close to Holetown. Delightful gazebo for al fresco dining next to the beach. Fabulous private swimming pool. Rents with butler, cook, 2 maids and laundress included in the rate.
For more information on Villa St Helena click here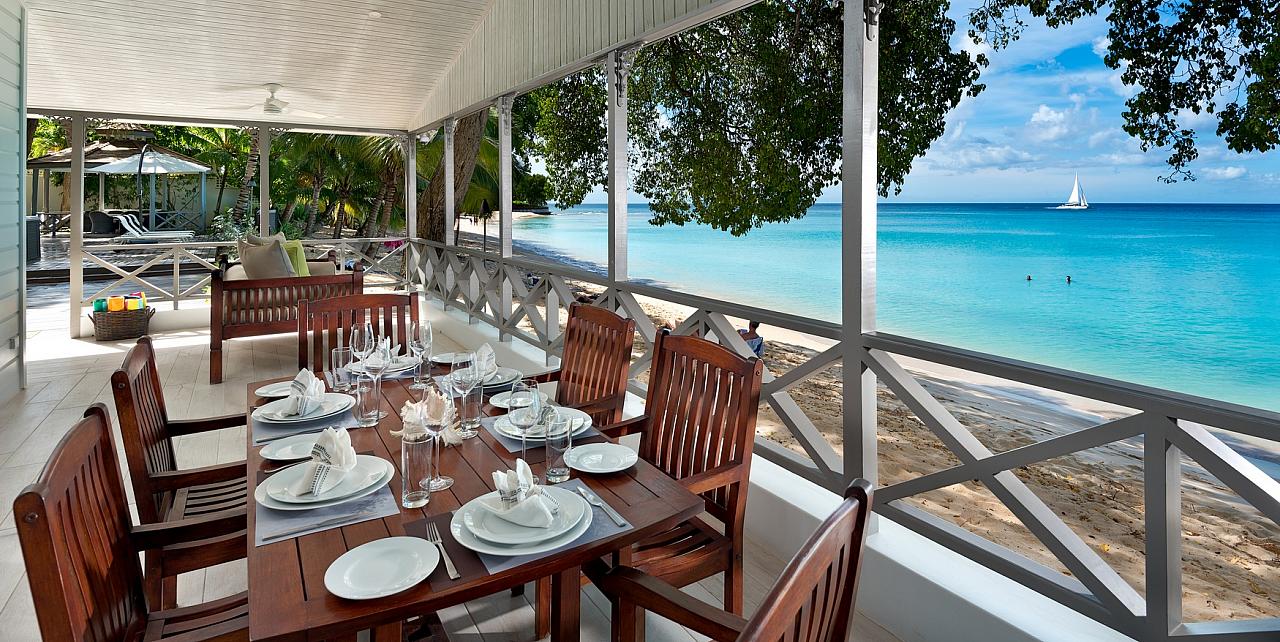 For romantic villa holidays in Barbados look at La Lune. A delightful 2 bed, 2 bath home just steps from the water's edge. Close to Holetown and located on Gibbes Beach. Gibbes Beach is one of the most stunning beaches on the west coast of Barbados. Rents with the services of a cook/housekeeper.
For more information on La Lune click here
A third floor (with lift), two bedroom, two bathroom apartment. Situated a mere 100 yards away from the golden west coast beach of Glitter Bay. The apartment has recently been refurbished and is finished to the highest of standards. Calming neutral tones and contemporary furnishings throughout. Well kept communal gardens showcase picture perfect views. A glimpse of the azure Caribbean Sea can enjoyed through the towering coconut trees which stand tall around the spacious grounds. Private shared swimming pool within the grounds.
For more information on Glitter Bay 312 click here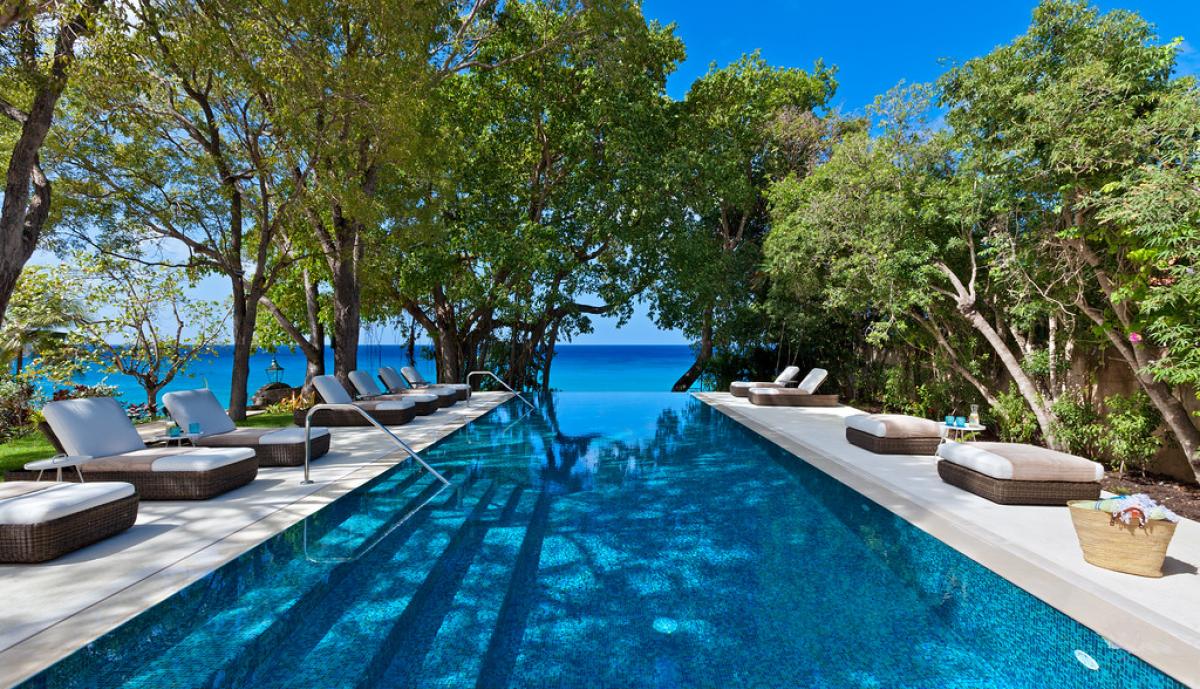 One of the most romantic villas on the west coast of Barbados. A stunning 10 bedroom villa on the beach. Designed by world acclaimed Oliver Messel and beautifully renovated. With trompe d'oeil, its own beach and use of a boat and boatman. Set in 1.7 acres of lush gardens with it's own waterfall. Just steps away from the beach and so close to all the local amenities!
Rented with the services of attentive yet unobtrusive staff. These include butler, chef, housekeepers, laundresses, boatman and night security.