Canouan Island
CANOUAN ISLAND
ESCAPE THE WINTER PROMOTION 2020!
20% Off rates for stays on Canouan Estate between 10 January - 18 December 2020
Offer must be booked by 28 February 2020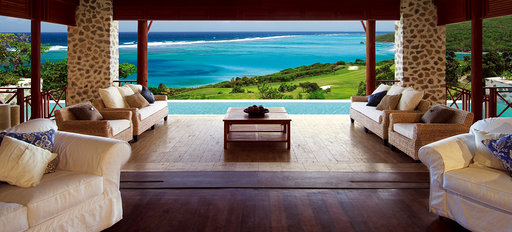 Canouan Island in St. Vincent & The Grenadines is not as yet a well known Island. However, it is fast becoming the star of the Caribbean.
Canouan is one of 32 gorgeous Caribbean island settings!
St Vincent and the Grenadines is a tropical paradise. Perfect for those who enjoy yachting, scuba diving, enjoying nature and relaxing in luxurious hideaways. There is a rain forest full of eco-adventures.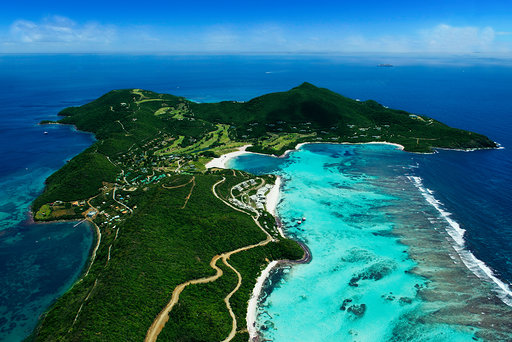 Canouan has recently undergone huge investment. A new $100 million hotel has been taken over by the Mandarin Oriental. There is also a super yacht marina. The Glossy Bay marina development has been recently completed. It provides numerous shops, restaurants, supermarket and tax free high end jewellery.
Soho House Club is due to open on the Island soon and the Aman are about to start building there too.
Further deveolpments include the runway extension making access to the Island easier. It is a very smooth run if you take a private jet from Barbados ( takes approx 25 min).
Canouan is just a short flight from Barbados, St Lucia or Grenada. There is a Jet Port of 5900 feet - 1.8km.
Canouan is nestled in the heart of the Grenadines. It is blanketed by pristine white sands and ensconced by the warm Caribbean Sea. The sea is so clear that it merges seamlessly with the sky on the horizon.
Canouan (ka-no-wan) Island, meaning the isle of turtles, is a land of dramatic sweeping hills. It has inherent magic and bewitching beauty.
Canouan is surrounded by turquoise waters and an active coral reef. The Island is a luxurious, hidden retreat. The beaches are deserted and divine.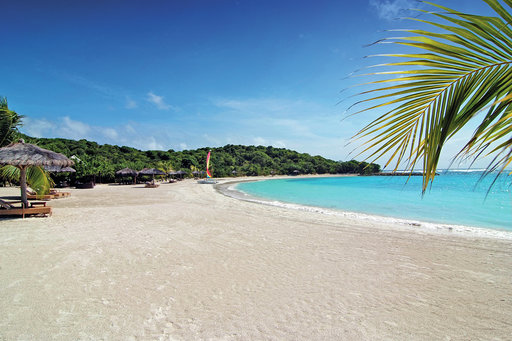 The island is easily explored using golf buggies. It offers an extensive kids club and 4 beaches. There are everal restaurants including the L'Ance Beach Club serving up Caribbean seafood from it's romantic setting. The restaurant is created from drift wood and cream canvas shades. Palm trees line Shell Beach offering toe in the sand relaxed lunches. The rotis are divine!
If you prefer fine dining try the Tides Restaurant in the Mandarin. There is also an Italian restaurant in the centre of the square.
Guests have access to the golf course. This was awarded the title of one of the top ten most beautiful in the world.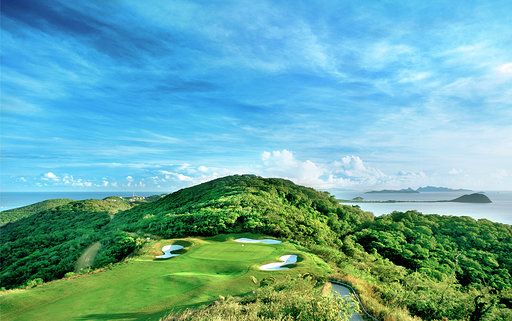 It embraces striking panoramic views from every hole. The last nine holes give a serious challenge to even the most experienced golfers.
The famous Tobago Cays Marine reserve is a"must see" and only a short, pictureseque boat trip. Here you can swim with the turtles in clear turquoise waters. It is a diving and snorkelling paradise.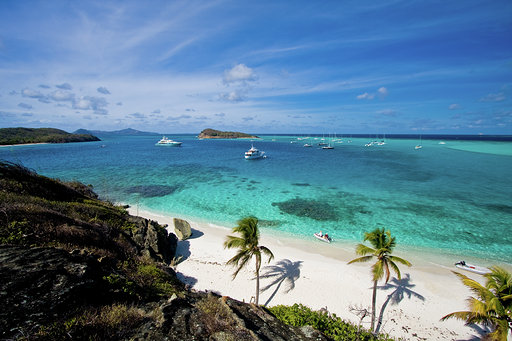 Canouan's charming Caribbean village of Charlestown offers a small selection of rustic roadside eateries and bars. It has a rich sense of community.
A collection of architecturally stunning and diverse 2 to 7 bedroom Villas and residences are available for private rental. Each benefits from access to an array of wonderful leisure and dining facilities. The collection is positioned on the 1,200 acre Canouan Estate close to the18 hole Championship golf course.
The spa is a wonderfully relaxing place to unwind on this tropical paradise.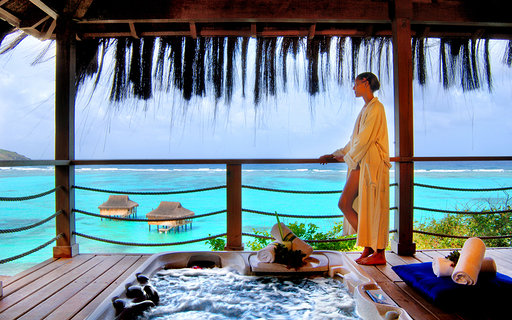 Canouan Key Facts
Where is Canouan: Canouan covers 3,2sq miles and is one of the 32 islands in St Vincent and The Grenadines. It lies South of St Lucia and West of Barbados. 29 Miles from St Vincent which is the largest of the islands.

Getting to Canouan ?
Canouan is reached by air from North America and Europe through four major gateways – Barbados, Grenada, St. Vincent and St. Lucia. Connection is via the island's small and rustic airport. This features a 5900 ft runway accommodating charter air-crafts and private executive light, medium and select heavy jets.
Getting to and from Canouan from St. Vincent:
By Ferry
Ferry services operate several trips a week and the journey time is around 2 hours.
You can purchase one-way or return tickets as you board the boat.
The ferry from Kingstown to Canouan also calls in at Mayreau on its way to Union Island.
By Air
The Canouan Jetport is located on the south western tip of the island.
Scheduled flights operate regularly between Canouan, St. Vincent, Barbados, Grenada and Puerto Rico.
Private charter flights by light aircraft and jet are also available.
By Private Yacht or Charter
Charlestown Bay (also known as Grand Bay) and Rameau Bay offer sheltered anchorages for visiting sailboats and motor yachts.
Charlestown is a port of entry and provides customs clearance.
Glossy Bay Marina accommodates any sailing or motor yacht in its 36 superyacht berths.
All berths are serviced with water and both European and US Specification power from 16 amps to 630 amps.

Local Currency is Eastern Caribbean Dollars – US Dollars are widely accepted
Time Zone GMT minus 4 hours in winter
Entry requirements : Full passport ( 6 months validity ) return ticket - for visas please check
Electricity : 220/240v 50ac
Climate : Average daytime temperatures on the island range from 24°C/75F to 30°C/87F. The driest season is from December to May. The coolest months occur between November and February. Heaviest Rainfall June - December
Official Local Language is English
This winter Canouan Estate which has suites and standalone villas ranging from 2 - 5 bedrooms is offering a 20% discount. This applied to stays on Canouan Estate between 10 January - 18 December 2020. To be entitled to this offer stays must be booked by 28 February 2020
The villas are stunning. All have views of the ocean with private pools. They are perfect for family reunions, romantic getaways, small groups and weddings.
Canouan Estates offer VIP Concierge who will meet and greet you. They will escort you to your airline for check in without leaving the terminal. They also have our own 6 seater Cessna Jet and can arrange for the quick 30 minute flight over from Barbados.
For more Canouan Information visit the St Vincent and Grenadines Offical site