Barbados villas with staff
Barbados villas with staff
Barbados villas with staff are very popular among our guests. Enjoy the privacy and space of a villa with staff to look after your every need.
We specialise in renting luxury Barbados villas with staff. We have a large selection of Barbados villas with staff available for you to choose from.
Here are some of our favourites.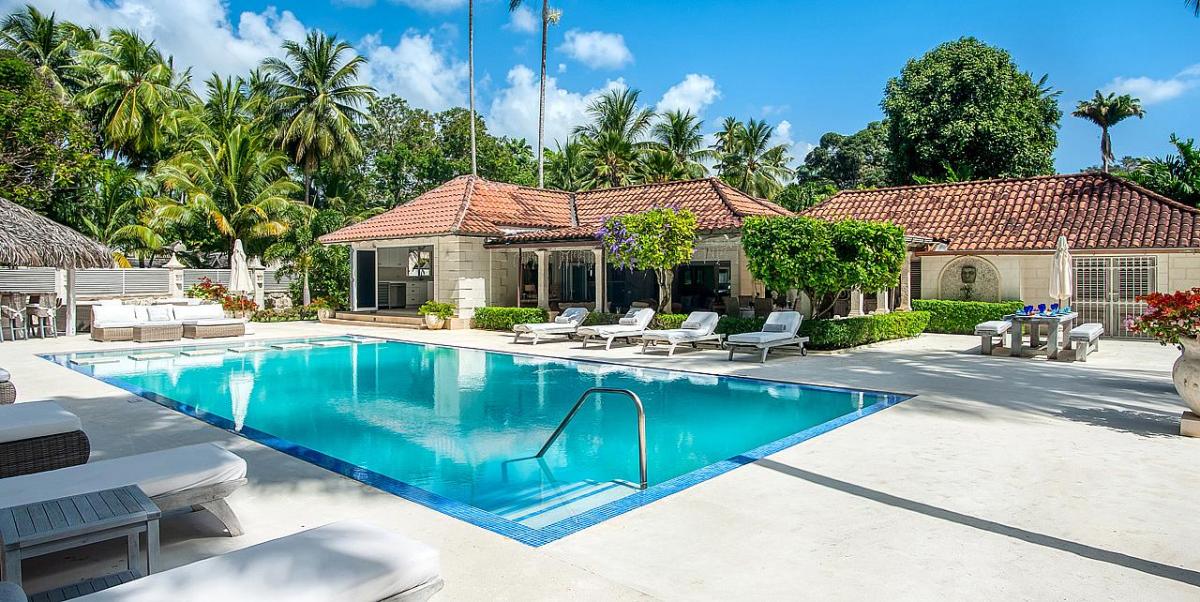 Villa Melissa is one of the most popular villas in our portfolia. It is a 5 bedroom villa located just a 2-3 minute walk from the beach. With its own private garden, huge salie pool and wonderful staff it has a lot to offer. It even has its own bar by the pool. Ian the butler will make cocktails of your choice here. Euris, the talented cook can cook most dishes. A menu is available for you to select your meals from. Grace, will look after your rooms and do your laundry - a big character with a wry smile.
Guests return to Villa Melissa time and time again.
If you are interested in booking Villa Melissa contact us today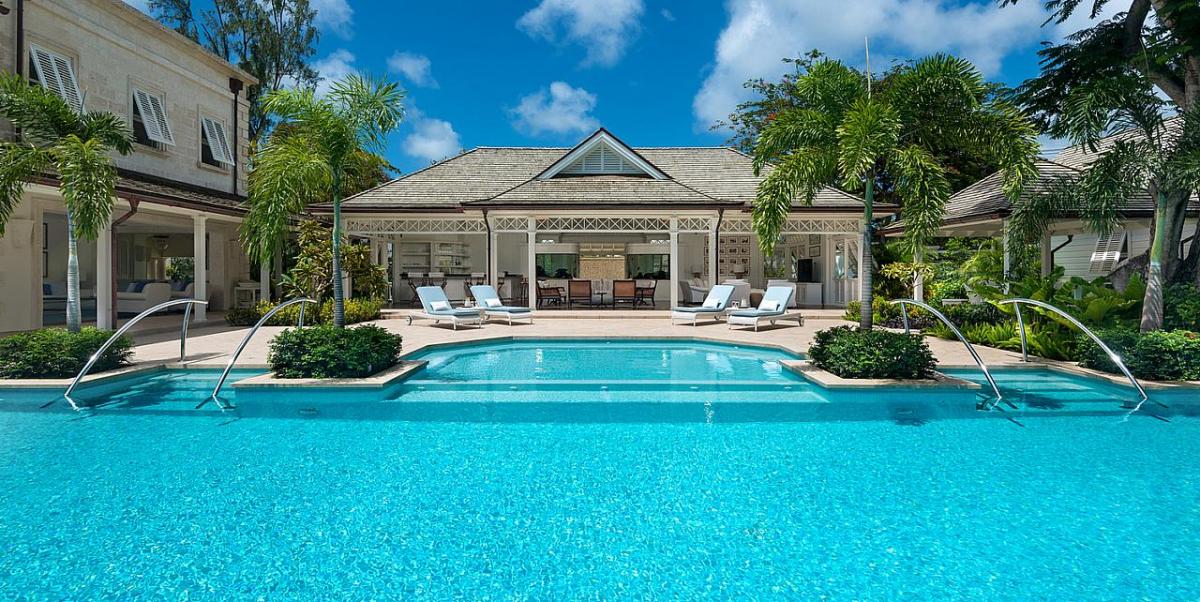 If you are looking for a stay in a villa that offers all the luxury of a hotel then The Great House is difficult to beat. It is a stunning villa set in a delightful beachfront location. It is set in private lush tropical gardens. The house has recently undergone extensive renovation an design. The Great House offers 12 bedroom, private pool, tennis court and gym. There is also a spa and a boat with boatman included in the rental.
The team of staff run this villa like clockwork. Excellent chefs will whisk up divine breakfasts, lunches and dinners.
The Great House may be rented on an 8 to 12 bedroom basis (with price adjusted accordingly).
Staying here guests will enjoy the privacy of a private villa with extensive grounds and the services of a 5 star hotel.
The unobtrusive team of staff will look after your guests' every need. Wonderful chefs, house manager, butlers, housekeepers and laundresses.
Guests may enjoy a variety of water-sports such as water skiing, wakeboarding and inflatables. If watersports are not for you just enjoy the Barbados west coast from the water on this luxury speed boat. The skipper will be happy to take guests to other beaches to enjoy a relaxing picnic, swim with the turtles or to lunch at a beachfront restaurant. The choices are yours!
If you are interested in The Great House contact us today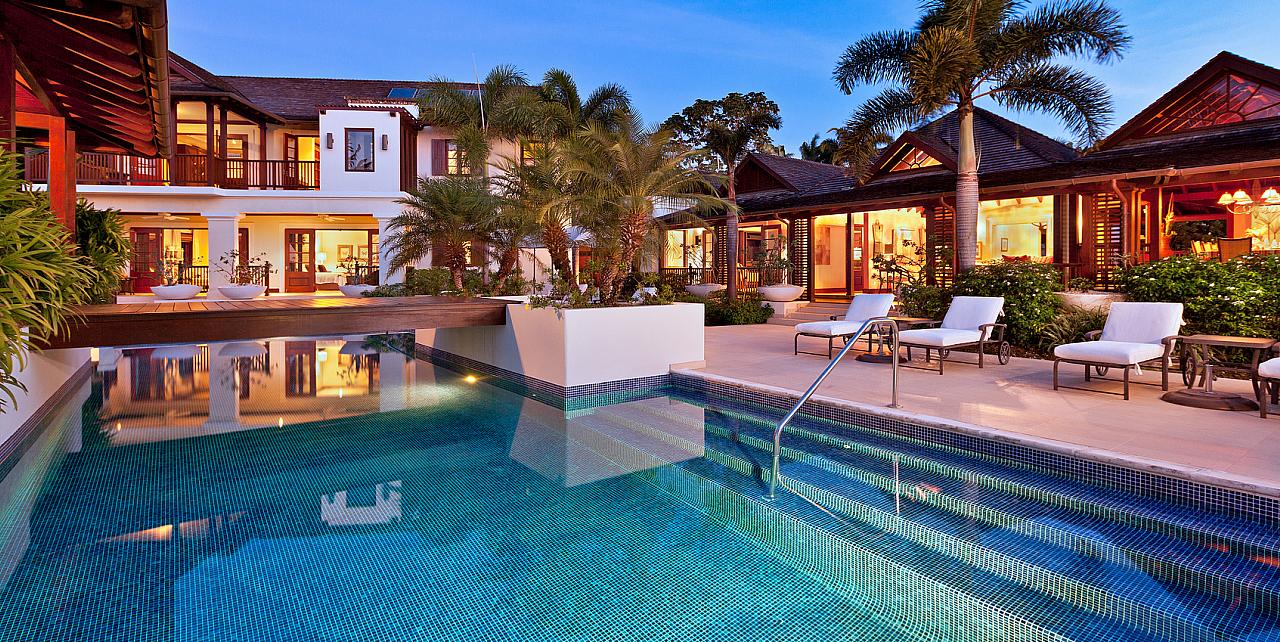 Alila has a beautifully designed open plan arrangement with tropical gardens and stunning pool. Guests have access to the Sandy Lane Estate beach facility.
Villa Alila is situated on the edge of a ridge on the Sandy Lane Estate. It is located on Barbados' West Coast. Villa Alila has a wonderful treetop view out to the Caribbean Sea.
This two storey luxury villa is beautifully built with a flowing open plan design. Each room leads onto another and each offers a lovely view. With beautiful foliage all around this is a tropical paradise.
Alila is rented with a full team of staff including chef, housekeeper and laundress.
Guests have access to tennis and golf nearby. They may also use the Sandy Lane Estate Beach Club facilities.
Ask the chef at Alila to prepare a picnic for you and take it with you to the beach. Enjoy your sumptuous lunch using the Sandy Lane Estate Beach Club facilities.
If you are interested in Alila contact us today
For long term rentals in Barbados visit longtermrentalsbarbados.com
For property to buy in Barbados visit barbadosdreamproperties.com
We love this villa because it is one of the most romantic villas in Barbados. Crystal Springs was designed by world acclaimed Oliver Messel and has recently been beautifully renovated. With trompe d'oeil, its own beach and use of boat it is set in lush gardens with it's own waterfall. Just steps away from the beach and so close to all the local amenities!
Crystal Springs is a stunning 10 bedroom villa on the beach on the West Coast of Barbados!
It sits on 1.7 acres of beachfront estate. It offers accommodation in Barbados for up to 20 guests.
Crystal Springs is located between Speightstown and Holetown. It is in an ideal postion for shopping. Crystal Springs is also just a short drive to golf and tennis at Sandy Lane or Sugar Hill.
Crystal Springs Barbados is set right above the Caribbean Sea amongst landscaped mature gardens. It has fountain pools and waterfalls. Its views directly overlook the crystal blue Caribbean sea and a white sandy beach. The beach is just a few steps down.
Stairways and paths lead down to the small beach/ swimming cove. This can be accessed both from the Gully and the Terraces above.
Many of the staff at Crystal Springs have been with the estate for years. They include a butler, cook (with assistant), housekeepers and laundresse. There is also a boatmaster. The staff will all ensure that your stay will surpass your every expectation.
This villa is in the heart of the West Coast and within easy reach of restaurants, world-class shopping and nightlife.
To rent Crystal Springs contact us today
This is a small selection of our Barbados villas with staff. We have a large selection of luxury Barbados villas with staff and one of our specialists will be happy to help you find the right one for you.
If you are looking for Barbados villas with staff contact us today